What You Need to Know Before UCR Enforcement Begins in 2024

Does your business require UCR registration? Keep reading to find out what you need to know about UCR filing.
If you're a motor carrier and you don't currently have a Unified Carrier Registration (UCR), it's important to get one right away. Unregistered motor carriers who cross state lines without one could be fined and have their trucks pulled off the road – meaning resources, time, and money can all be wasted.
But what if you're not sure your business is subject to UCR requirements? Now that the UCR filing period is officially open, the compliance specialists at Foley are ready to answer all your UCR-related questions.
In this article, we'll cover …
What a UCR registration is
When the 2024 UCR is due
When UCR enforcement begins
Who needs UCR registration
How much a UCR registration costs
The consequences of not completing your UCR filing
If you can file multiple UCRs at once
Who can help you with UCR filing
What is a UCR registration?
UCR stands for Unified Carrier Registration program. It is a federally mandated system for registering operators of commercial motor vehicles (CMVs) in North America.
Whether you operate CMVs in two states or twenty, you are required to complete your UCR filing every year, as long as you meet the requirements detailed below.
When is this year's UCR due?
This annual UCR filing must be renewed by December 31st each year. Registration for the upcoming year began on October 1st, giving motor carriers over two months to file before the end of the year.
When does UCR enforcement begin?
According to UCR Board policy, enforcement for the 2024 registration year is recommended to begin on January 1st, 2024.
But this doesn't mean you should wait until the last minute. The sooner you file, the more prepared you'll be for a successful, compliant year. Foley can take care of your UCR filing for you, so there's no reason to put it off any longer!
Who needs a UCR registration?
Any motor carrier who drives a commercial vehicle carrying cargo over state or international lines must file an annual UCR. Individuals and companies who arrange the shipment of goods, such as brokers, freight forwarders, and leasing companies are also subject to the UCR fee.
Specifically, any business that operates CMVs meeting the following thresholds is required to file:
Has a gross vehicle weight (GVW) over 10,000 pounds, or
Carries placarded amounts of hazardous materials, or
Transports more than 10 passengers (including driver)
Still not sure if you need a UCR? The Unified Carrier Registration has a convenient questionnaire to help you determine if you're required to file.
Don't have your 2023 or 2024 UCR? Click here to get it now
How much do UCRs cost?
For motor carriers, the cost of the UCR filing fee is dependent on the total number of vehicles in a fleet. Brokers and leasing companies pay the lowest fee to register.
You can see how fees are distributed based on this information in the chart on the bottom of this page.
What happens if I don't file my UCR registration?
If you don't pay for the UCR, and you are caught driving over state lines, enforcement officials could detain your vehicles. Plus, you could be required to pay additional fines and penalties. Depending on which state you're from, the fine could be anywhere from $100 to $5000 for first-time offenders.
What if my state doesn't participate?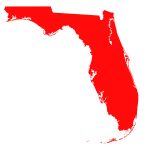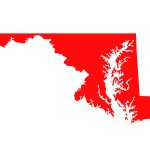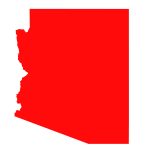 Currently, 41 states in the U.S. are participating in the UCR program. The following states are not participating:
Arizona
Florida
Hawaii
Maryland
Nevada
New Jersey
Oregon
Vermont
Wyoming
District of Columbia
If the state in which your business is located doesn't participate in the UCR program, that doesn't mean you're off the hook.

Any motor carrier who travels over state lines is required to purchase a UCR. If your business is in a state that doesn't participate, you are required to purchase a UCR filing in the nearest participating state.
Can I purchase multiple UCRs at once?
Because the UCR system is based on a motor carrier's unique DOT number, each business needs to file its UCR registration individually.
If your business did not file a UCR for 2023 and it was in operation at any time during the year, however, you can file both your 2023 and 2024 UCR registrations at once to avoid additional fines and the risk of being put out of service.
Trust Your DOT Compliance & UCR Registration Partner
Now that you have the answers to the most common UCR questions, you should be able to determine if you need to file a UCR.
We know you already have a lot on your plate with other DOT compliance matters. Foley can make the UCR filing process simple. Click here and file your 2024 UCR registration with Foley now!