November 2023: What's New in Safety & DOT Compliance

The holiday season is getting closer and so are annual compliance deadlines (like FMCSA Clearinghouse queries).
We can't believe it's already November! Here's what you need to know for this month.
End-of-Year DOT Compliance Requirements
The annual compliance deadlines are coming up quickly, and it's time to make sure you've checked all the boxes on your yearly Foley compliance to-do list. No one wants to start 2024 on a bad note with the DOT!
Here are the annual compliance matters you should take care of ASAP:
FMCSA Clearinghouse Queries
Unified Carrier Registration (UCR)
Motor Vehicle Report (MVR) Checks
You can find how Foley compliance programs can tie up any loose ends with these end-of-year requirements for you in our helpful article: Meet these End-of-Year Compliance Requirements for Spot-On DOT Record Keeping.
Driving Sober During Thanksgiving Celebrations
We hope you take some time to celebrate Thanksgiving with your friends and family. While this time of year is ideal for coming together and reflecting on everything we're grateful for, it's also filled with plenty of gatherings – some of which involve drinking alcohol.
Buzzed driving is an increasing concern during the holiday season, especially during popular events like "Blackout Wednesday," which highlights and even encourages the heavy consumption of alcohol and drugs throughout the upcoming holiday weekend.

To reduce impaired driving and its unfortunate consequences, please remember to arrange a sober drive home from your holiday gatherings and take extra caution when traveling.
Feeling Thankful at Foley
As we approach the Thanksgiving holiday, Foley would like to say how much we appreciate our customers who trust us with their DOT compliance needs! We're also thankful for our wonderful employees who make Foley the best compliance partner to work with.
The Foley Customer Success team is incredibly dedicated to helping customers and ensuring their Foley experience is nothing but the best. We would like to thank them for always being available to answer questions and find the best solutions for our valued customers! Meet some of them below.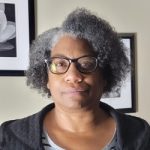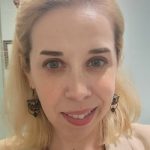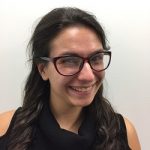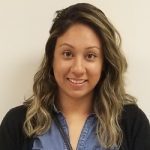 Stay in the Know with the Foley DOT Compliance & Safety Calendar
Check out our safety calendar to stay up to date on everything that's happening in the transportation industry, and make sure you register for our upcoming DOT Clearinghouse webinar!
We're working on a 2024 compliance calendar for you, so stay tuned to find out all the safety events, conferences, conventions, and awareness campaigns happening next year!