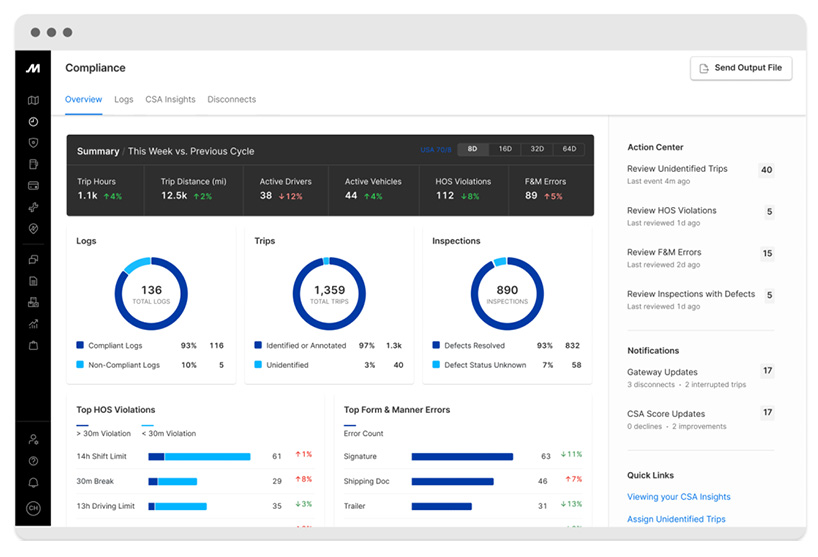 Your Hours of
Service Solution
Our electronic logging device (ELD) accurately tracks your on-duty, driving, sleeper berth and off-duty hours for a fully-automated, hours of service solution.
Tracks your location and odometer readings
Instantly generates roadside reports
Provides compliance alerts
Compatible with virtually all truck models
Supports all US and Canadian hours of service rules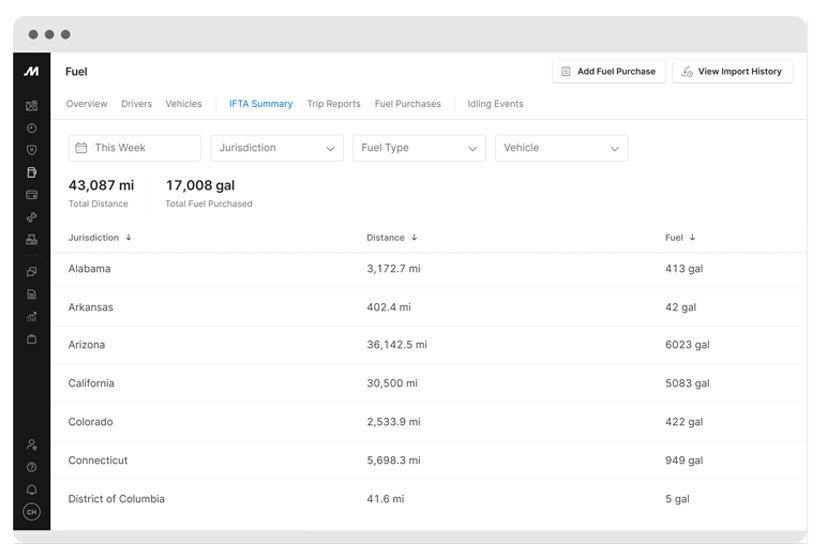 IFTA Data Capture
With our ELD solution, all of your state border crossings are automatically recorded – giving you reliable mileage and fuel purchase data for every state you travel through.
Calculates the number of miles driven in each jurisdiction
Recognizes toll road exemptions
Stores fuel data and receipts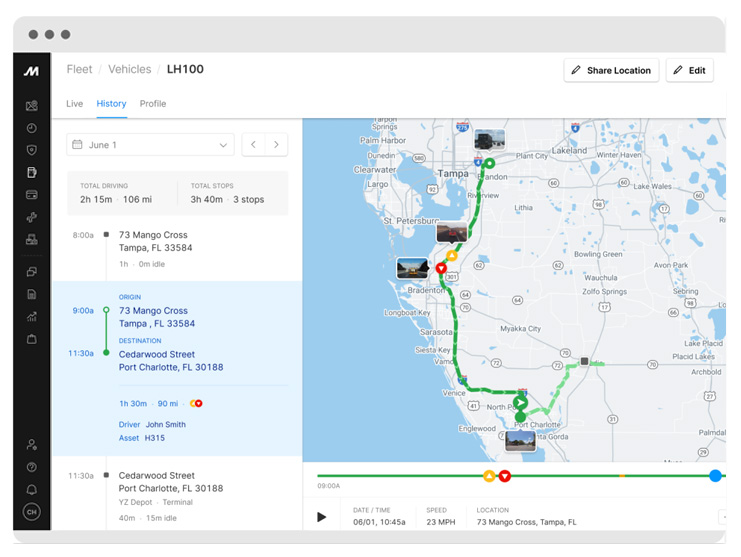 Track Drivers in
Real-Time
The Motive web portal makes it easy to see where your drivers are, as well as how many hours they've logged for the week. It's a fast and effective way to catch violations before they occur.
See the precise location of every truck in your fleet, as well as their driver logs and location history
Get compliance alerts when violations are flagged
Run reports and analyze your fleet's (or an individual driver's) performance
Interested in learning more about our affordable and easy-to-use ELD solution?
Fill out the form and a member of our team will contact you shortly.