Compliance and efficiency are only a click away . . .
Eliminate manual work and stay in compliance with Foley's Occupational Health software. Your drivers will love the convenience and you'll love how easy it is. Our DOT Physicals software automatically sends alerts whenever drivers need a physical and auto-orders physicals for you. Plus, the system uploads new medical certificates to the drivers' electronic files upon successful passing of their exams.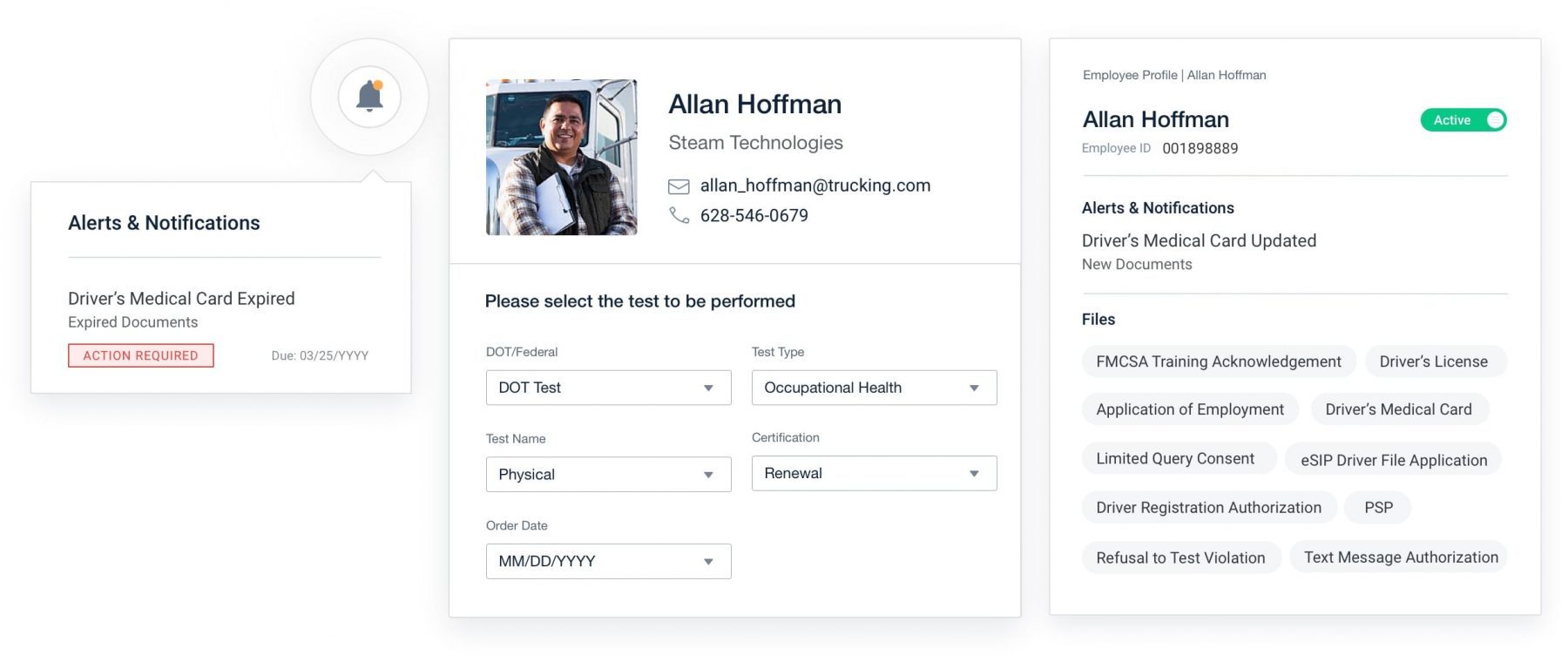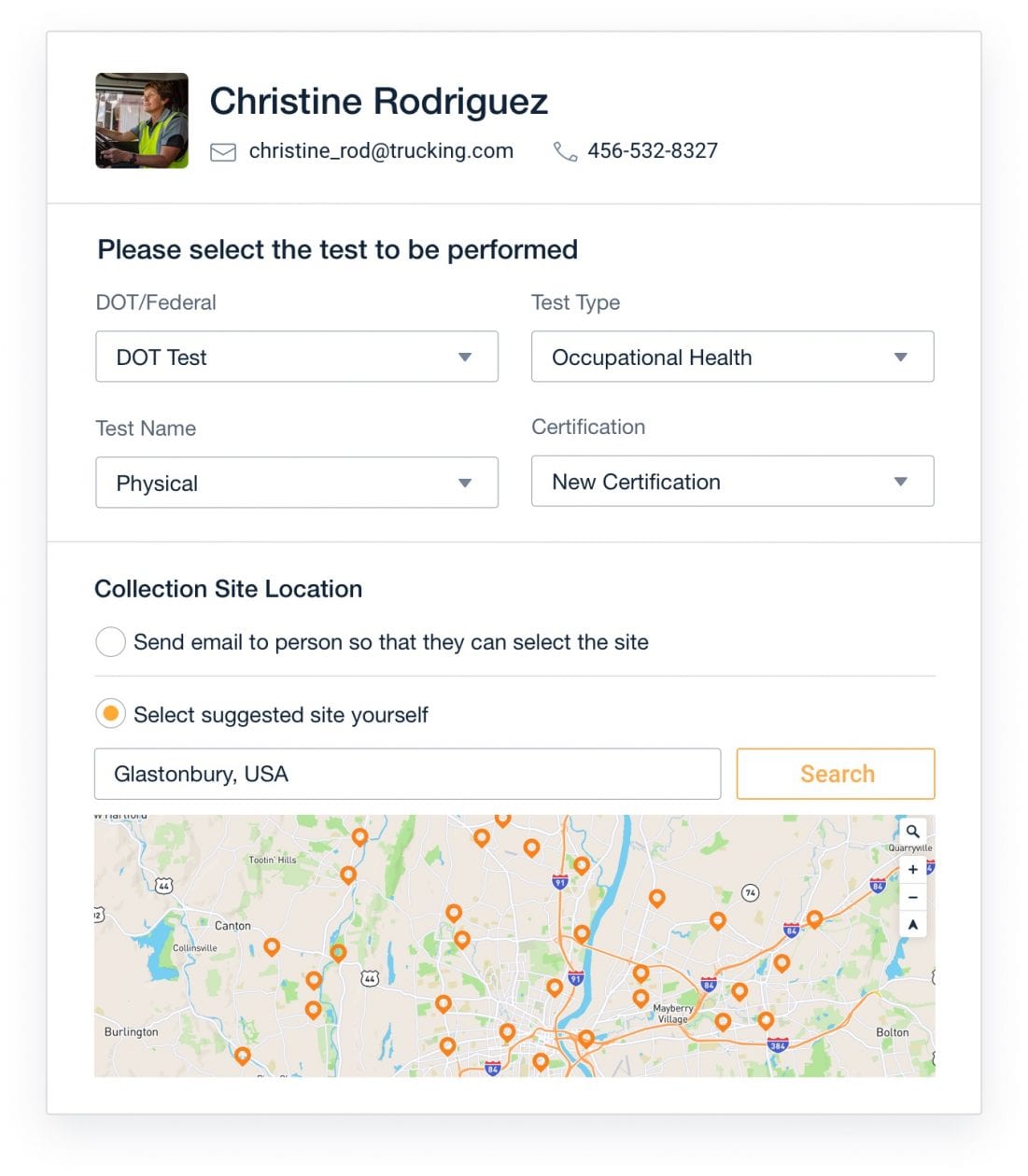 Coverage no matter where your drivers are
Take advantage of our nationwide network of FMCSA-certified medical examiners. Your drivers will have plenty of convenient site options to choose from. Not to mention, it's easy to change appointment dates and times.
Better driver files – without the added stress
Pairing Foley's digital Driver File and DOT Physicals programs simplifies the process of managing your driver requirements. We'll alert you when a medical card update is needed – and you can schedule an appointment immediately. It's that easy.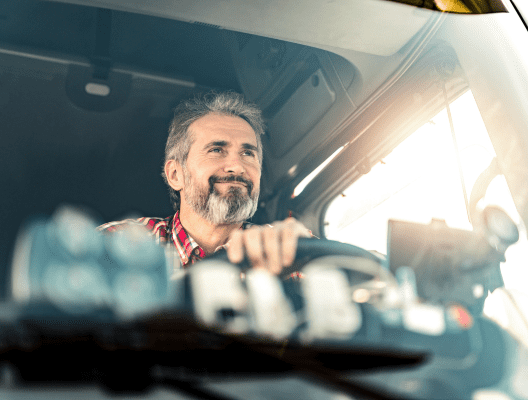 Who needs a DOT physical exam anyway?
DOT physical exams are required for all DOT-regulated drivers who operate a commercial motor vehicle in excess of 10,000 pounds (GVWR/GCWR). Ordered at least once every 24 months, these exams evaluate the driver's overall health and physical condition to ensure they don't have any health issues that would interfere with their ability to drive safely.
Ready for a better way to manage your drivers' DOT physicals?
Fill out the form and we'll show you how our software can help you maintain compliance and manage your drivers' DOT physical exams, all without breaking a sweat.