Powerful Data to Manage Risk and Maximize Safety
All too often, managing risk becomes reactive. And as you scale, compiling all your driver information, violations, compliance scores, and crash information takes longer and longer. It can become impossible to prioritize in the sea of tasks to complete.
With CSA Monitor, Foley does all the work for you so you can focus on what's next.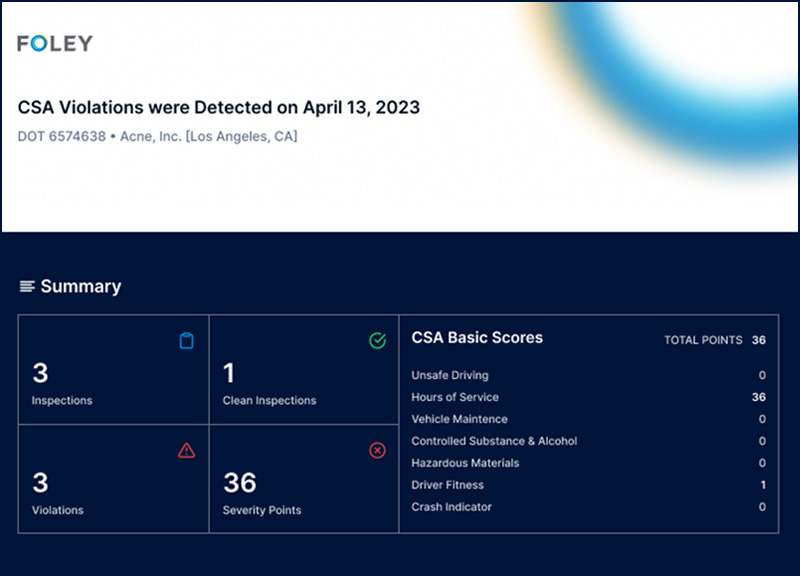 Your Data. Updated Daily.
Get access to daily trends, data, and reporting into your driver activity, including:
Summary of # of Inspections, Clean Inspections, Violations, Severity Points

FMCSA CSA Measures

Every Inspection Report with violation details, and Crash Report

Trending Data on Inspections, Severity Points, and Violations

And more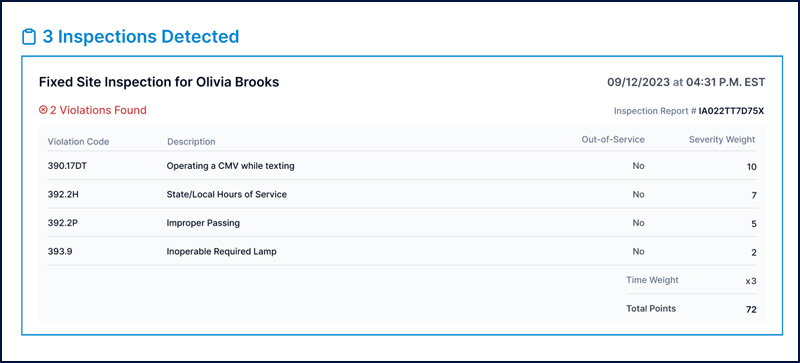 Harness the Power of Real-Time Data
Spot risks and trends before it's too late. You no longer need to worry about being surprised by driver inspections or violations. With Foley's CSA Monitor, you get notified every single day so you can make informed decisions quickly and stay on track.
"Having daily, detailed visibility into compliance and driver activity is especially critical for us because we employ hundreds of drivers. Without Foley's CSA Monitor, we would be stuck compiling this data manually." -Damon Sarant, Regional Safety Manager at ImageFirst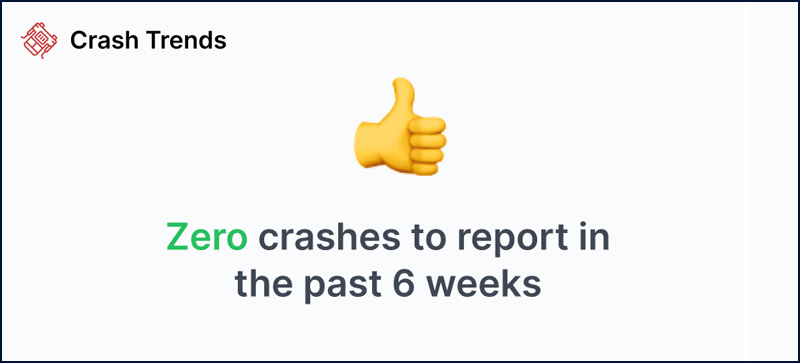 Data to Help You Scale
Your data can help you identify growth opportunities. Use your own safety and violations data to stay ahead of your competition, develop programs and training initiatives that drive your business forward, and reward safe drivers.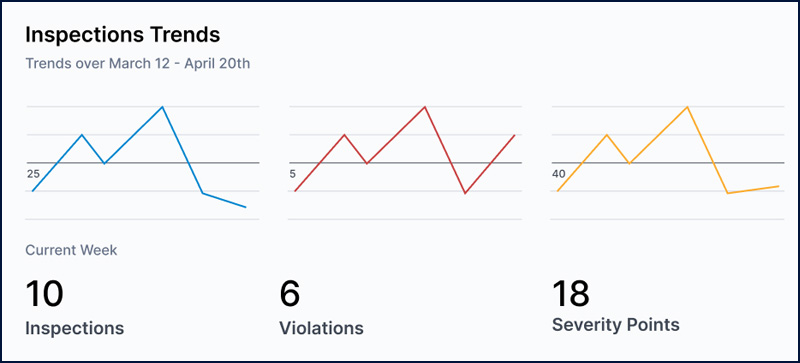 Avoid Costly Mistakes
You can use insights and trends from the CSA Monitor to build programs to ensure driver safety and compliance. This will reduce the risk of getting audited. Also, by using the data to develop driver safety programs, you can even see reductions in Insurance premiums!
Ready to see CSA Monitor in action?
Discover how Foley's CSA Monitor will transform the way you use data to manage risk and promote driver safety.